All of my product reviews are normally related to essential oils and how plants have the healing power to cure what ails us. Trying to live a healthier lifestyle is sometimes challenging, and with all the name-brand health food products on the market today, trying to maintain a healthier lifestyle can also be overwhelming.
In case you may be new to Keto, the Ketogenic diet is a low-carb, high-fat diet that can offer many health benefits. Studies have shown that it can improve your health and help you lose weight. This type of diet involves reducing your carbohydrate intake and replacing it with healthy fats. On this diet, you'll replace starchy breads and sugary cereals with avocados, butter, and fatty cuts of meat.
Why Keto?
Increased energy levels
Weight loss
Reboot metabolism
Many have used the keto lifestyle to treat health conditions, such as arthritis, diabetes, and chronic inflammation. It has been known to help people with heart disease, nervous system disorders, and even acne. Of course, some would say more research needs to be done on this, however, if you are unsure if Keto is right for you, consult your doctor or healthcare practitioner.
I came across CanDo Keto Krisp by searching for an all-natural replacement snack for people like me who sometimes have a sweet tooth. As I've aged, I've become more in tune with my body and know that certain things, such as milk or sugar can upset my digestion, which can lead to a day of feeling sluggish with low energy levels. The saying, "You are what you eat" comes to mind. There are many different kinds of Keto bars on the market but what pushed me to try these Almond Butter Keto Krisp were all of the amazing reviews, and I'm so glad I did!
The Visionary Behind CanDo Keto Krisp
Founder, and creator, Adam Bremen was born with Cerebral Palsy and has used an electric wheelchair to move around his entire life. From an early age, his parents instilled in him that life is about what he CAN DO, not what he can't. At forty-two, he was overweight and needed to make a change. He transitioned to a keto-based diet and began exercising daily and lost sixty-five pounds! During his weight loss journey, he couldn't find an on-the-go keto snack that tasted good, so, he created Keto Krisp. It's the perfect combination of a tasty protein bar with premium nutritional ingredients.
My Thoughts on CanDo Keto Krisp Bars
What stood out to me to try these? I wanted something healthy as a snack choice that wasn't loaded with bad ingredients just to taste good. I was pleasantly surprised that these bars were low carb, had healthy fats, were low sugar, and were gluten-free. But would they really taste that good? The reviews alone were impressive, but I've tried so many snack bars in the past that tasted chalky and gritty, which made me a bit apprehensive about going through with my purchase.
I decided to go out on a limb and try the Almond Butter Bars…and low and behold, they are absolutely delicious! The almond butter flavor is soft with a little crunchiness, and I love that each bar has 4G net carbs, 10G protein, and 10G fiber. It's like having an almond butter rice crispy treat. (I like to keep them cold in the refrigerator as well) The extra energy these bars give me throughout my day is a win-win. Now I can say, no more candy bars or high-sugar snacks. I don't feel guilty eating these and they really are a healthy snack choice and even make a great breakfast on the go.
What Others Think About Almond Butter CanDo Keto Krisp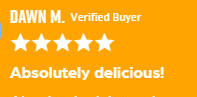 As Featured In:

Pros and Cons
Pros:
Low Carb for anyone on a Keto diet or anyone watching their carb intake, Contains only 4G of net carbs per bar.
Low Sugar – Only 2G sugar. No cane sugar or corn syrup.
No artificial colors or preservatives
Taste heavenly & gluten-free
Each bar is packed with 10G of protein
Contains healthy fat, including MCT oil, coconut, and almonds
Have a variety of flavors and also offers varieties of plant-based bars
Has a 30-day refund and exchange policy
Has a subscribe and save option – get 15% off plus free shipping
Refer a friend (via invite link) and get $10 off any12-pack, plus your friend gets the same discount!
Cons:
Butter and Salt with Collagen Keto Krisp bars are sold out and have been showing as out of stock for quite some time. (It's on my list to try)
Seems a bit pricey but they do have high-quality ingredients.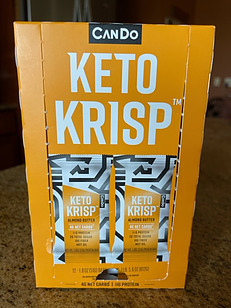 Final Thoughts
So, why do I like these bars so much? I became a believer after trying the Almond Butter Keto Krisp. Taste is everything and these are made with creamy roasted almonds, cocoa butter, and fresh coconut. They're packed with whole food ingredients and have up to 18 grams of healthy fats in every bar. I know I'm doing something good for myself as I feel better, I have more energy, and I stay fuller longer.
I have no digestion issues, and I don't feel sluggish or feel that brain fog that sometimes happens after eating high-sugar snacks. Now I have a high-protein sweet treat for my sweet tooth and I don't have to feel guilty about eating it. The texture and taste of Almond Butter Keto Krisp is everything I've been wanting in a snack bar. I became a fan from the first bite…and now I want to try them all.
A quote to live by…"It's About What You Can Do, Not What You Can't."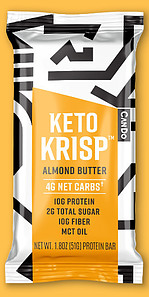 Where to Buy CanDo Keto Krisp

Click here to buy CanDo Keto Krisp
One time purchase – $35.99  – 12 box (bars/box)
Subscribe & Save – $30.59 – 12 box (bars/box)

This will take you directly to their website to purchase. You can also find amazing keto recipes and more! If you've tried the Almond Butter CanDo Keto Krisp or another delicious flavor, please share your thoughts in the comment section below.