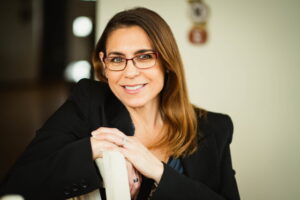 Hi everyone and welcome to my blended gardens website. I grew up with a mother as a nutritionist and personal trainer so living a healthy balanced life has always been a normal lifestyle for me. A few years ago, I found aromatherapy with essential oils and started using them in my daily life. They are as important to me as eating healthy and staying fit.
With the world resorting to pharmaceutical drugs for an ailment these days, a natural alternative to a drug that is plant-derived in nature's garden is much more appealing than taking a drug that may have numerous side effects.
Essential oils have been a lifesaver for me from fighting colds, headaches, sleep deprivation, depression, oral and skincare, body soothers and so much more.
A LITTLE STORY ABOUT ME
I'm a mom to two wonderful kids. My son is on his way to becoming a commercial airline pilot and flight instructor (so proud) and my daughter is an avid hiker and outdoor enthusiast, enjoying this time in her life traveling to many of the U.S. National Parks with her boyfriend. The experience has given her the opportunity to become one with the beauty of nature, and seeing the world from a different perspective. I wish I had done that back when I was younger. Boy does time fly! Life goes by so quickly and before you know it, your kids are all grown and you realize you've gotten much older. Yikes!
I was born and raised in San Diego, California, and just two years ago decided to move to South Dakota for a change in lifestyle, which was a great decision. I was even able to write and publish a novel, which is something I've always wanted to do. Change can be good for the soul.
My goal is to lead the essential oil industry in customer service and celebrate the simple joy of helping others. There's no greater feeling when you know you've had the satisfaction of helping others improve their lives and health with essential oils.
When not working, I enjoy writing romantic suspense novels and exploring the beautiful countryside with my husband and our five dogs.

EAT, SLEEP, OIL, REPEAT
I'm now following my passion which is helping others with a natural alternative to trying aromatherapy. Before I started using essential oils, I wasn't sleeping as well and couldn't concentrate as clearly as I can now.
I now find that I can stay on track and keep moving with greater focus, even when things get difficult. I even sleep better. Who doesn't want that? This is vital in today's world with the fast pace lifestyle everyone is living.
We still need to remember to take time for ourselves which I know personally can be hard to do at times. A few drops of Lavender oil in my diffuser is very soothing and de-stressing at the end of a long day. It smells oh, so wonderful!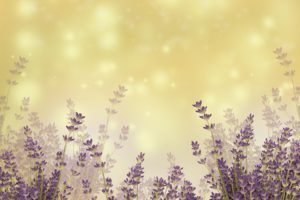 NATURE'S HEALING TOUCH
I truly believe that essential oils can play a big part in your daily lifestyle and can be used in many ways to help with your overall health including your skin and hair.
While there are hundreds of essential oils available, I believe that the all-natural blended oils are the best to target a specific area or symptom, such as acne, cellulite, arthritis, headaches, joint & muscle pain, scars, wrinkles, and much more.
Single oils are also great to experiment with and blend together to make your own unique scent.
When looking for essential oil blends, the product should be with the highest natural ingredients available and contain no pesticides, herbicides, or any synthetic chemicals.

Here are some of my latest product/service reviews.
If you ever have any questions, feel free to leave them below and I will be more than happy to assist you.
All the best,
Renee Scarrott
www.blendedgardens.com