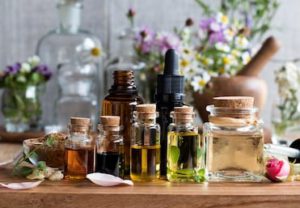 Regardless if you're looking to target a specific symptom or in the mood for an uplifting scent, there is an oil for it. The Pure Essential Oil Guide is a good reference for therapeutic blends that target key areas for the body and mind. Research has shown that essential oils can have impressive health benefits, such as easing stress and anxiety, improving sleep, relieving headaches and muscle pain, boosting energy and so much more.
Therapeutic Oil Blends for Health and Well Being
I got started with essential oils simply because of their amazing scents to make rooms in my home smell so wonderful and for providing a calming effect, however the blended oils I have used can help with targeting a single symptom, which for me was sleeping better. I had many nights where I just couldn't fall asleep or stay asleep until I found a blend that worked which contained lavender, ylang, ylang, clary sage and bergamot.
The Pure Essential Oil Guide lists some of the most popular therapeutic fragrances available that can be used for a variety of symptoms or as a treatment for the body. There are oil blends for acne, cellulite, headaches, age spots, wrinkles, eczema, stretch marks and the list goes on. I believe that blended oils are the best for aiding with a particular physical condition and that can promote well-being. Blended essential oils should always be 100% all natural oils that contain no herbicides, pesticides or synthetic chemicals.
There's an Oil for That
Let's take a look at some of the most popular oils and their uses:
Lavender: Soothes nerves and induces sleep
Ginger: Soothes nausea, promotes digestion, helps with mild constipation, relieves gas
Clove: Eases toothaches, helps in fighting oral bacteria and can help relieve joint and muscle pain
Tea Tree: Used topically for infections including acne, fungal infections of the nail, lice and athlete's foot
Rose: Mood booster, fights depression, controls high fever and is used in many skin care products for its beautiful scent
Frankincense: Alleviates stress, treats dry skin and helps reduce appearance of wrinkles, age spots and scars
Roman Chamomile: relieves insomnia, anxiety and useful for menstrual cramps
Lemon: Relieves stress and anxiety, beneficial to add flavor to water
Peppermint: Soothes muscle aches, boosts energy levels, helps indigestion and prevents dryness of hair and scalp
Let's Diffuse this Situation
Diffusing essential oils is one of the most popular and effective ways to reap the benefits that essential oils offers. The holidays can be joyful but it's also the season for cold and flu. Did you know that diffusing essential oils can boost our resilience against a cold and flu? When diffusing the oils into the air, the oils can kill bacteria in the air, freshen a room up from a stale state and can help boost the immune system. Here are some of my latest product/service reviews.
The most effective anti-microbial essential oils are oregano, (you can put a drop or 2 in a glass of water and drink) cinnamon, clove, peppermint, sweet orange and eucalyptus. You can blend these oils together creating your own unique blend or if you have a blended oil of some of these fragrances, you can add 2 to 3 drops to your diffuser, turn it on and let your diffuser do the work for you. There are many different types of blends to choose from on the market today. Diffusing works best for the prevention of colds and flu in intervals of 20 to 30 minutes every 4 to 6 hours.
Life Happens, Oils Help  
I have "grown my garden" of essential oil blends to help me in my daily life. Some of the blends I recommend are for body and skin, including blends for age spots, which also can reduce the look of dark spots. I also like the blend for wrinkles which can help reduce the look of fine lines. As I get older, I realize how important this one is for me.
I also recommend the blend for scars which even help reduce acne scars. I had slipped in the rain and fell on my hand last year at a Christmas party and the oil helped tremendously with reducing scarring. Life does happen and oils can really help with your overall healing and well-being.
Grow, Blend, Heal
Grow: "Growing your garden" of essential oils can be fun to experiment with different fragrances but also can offer many different choices and benefits if you choose to blend your oils to assist with targeting a symptom or condition. Some oils such as clove or lemon can also be a great household cleanser mixed with vinegar and water as a 50/50 blend. Your house will smell great too.
Blend: In essence, essential oils are nature's healing touch. You can dab the oils on your skin, you can inhale them, you can put a few drops in the bath, in your diffuser, on your tongue and on your pillow.
Some scents that blend well together are: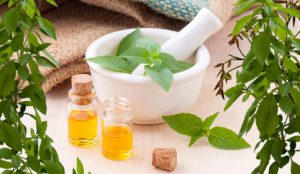 Chamomile, Cedarwood, Lavender, Cypress and Vetiver
Cinnamon, Lemon, Grapefruit, Cedarwood, Ylang Ylang, Lime, Lemon, Sandalwood and Sweet Orange
Eucalyptus, Rosemary, Peppermint, Lemon, Lavender and Lemongrass
Heal: Healing the body, mind and spirit starts with essential oils, which are increasing in popularity as a natural and safe therapy for overall health conditions. Now more than ever, healthcare professionals are offering essential oils into their practices to maintain overall health. Just a note that it is always important to speak to a licensed professional before using essential oils as they can have different effects between patients or may interfere with medications. Safety precautions should be followed on the essential oil labels to avoid toxicity.
You can change your daily life with the use of essential oils. It can become habit just like brushing your teeth or brushing your hair. Experiment to see which ones work for you with lasting benefits. Be good to yourself and your health. Just remember that a drop a day keeps the stress away. Don't forget to inhale and breathe it all in. Eat, sleep, oil, repeat.