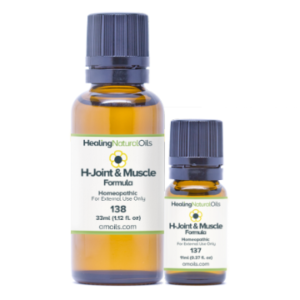 We have all been there. Having discomfort from sore and achy muscles and taking an over the counter painkiller (NSAIDs) to relieve it. Doctors are learning that regular reliance on these painkillers may contribute to serious health issues. If used over long periods of time, they may pose dangers to the heart, kidneys, bones and even your hearing. That's scary to think about, especially as we age.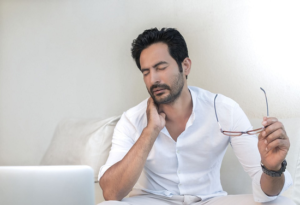 What if you could use a high performing essential oil blend to target joint and muscle relief? I have used other products by this company but was surprisingly impressed with the results that I researched for the H-Joint and Muscle Formula review.
How H-Joint and Muscle Formula Works
H-Joint and Muscle Formula is a topical oil and an FDA listed natural product containing the highest quality homeopathic ingredients with pure natural essential oils extracted from plants. Its sole purpose is to provide relief and comfort to affected joints and muscles safely and gently. You can apply and massage on the painful area to give quick relief to joint and muscle conditions. The manufacturer, Healing Natural Oils is a company that makes a wide range of essential oil blends targeting specific ailments. They have sold over 750,000 products since 2001.
How to use: Apply three times per day directly to the affected area. You only need to use a small amount per application.
Active Ingredients: (Flowers that heal)
Arnica Montana – This comes from the sunflower family and is a homeopathic topical relief remedy used to help ease discomfort caused by trauma to the body and aid the healing process.
Bellis Perennis – This comes from the daisy family and can provide relief from sprains, bruises and muscle soreness.
Chamomilla – This is the matricaria chamomilla flower family commonly known as chamomile which can help calm and relieve discomforts from pain. Its also known to speed up healing time.
Inactive Ingredients:
Hazelnut oil, Sesame oil, Frankincense essential oil, Palmarosa essential oil, Lavender essential oil, Peppermint essential oil and Rosemary essential oil.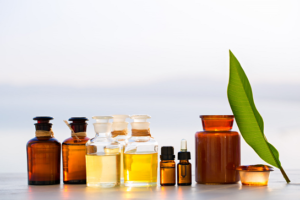 Pros
Penetrates quickly to provide relief from joint and muscle pain
90 day money back guarantee
100% natural and gentle on the skin
FDA listed and manufactured in the USA
Cons
Great relief for joint pain but not strong enough for chronic pain such as neuropathic pain stemming from damaged nerves.
Not meant for children under the age of four.
What Others Think About H-Joint and Muscle Formula


Final Thoughts
With all the joint pain relief products on the market, I would much rather try a homeopathic formula then be exposed to toxins that could disrupt the chemicals in my body. Muscle loses size and strength as we age, which can contribute to weakness, fatigue, and reduced mobility to exercise. As we get older, it becomes necessary to invest time and effort into maintaining a sense of physical resilience. Lack of regular maintenance causes our joints and muscles to become weaker and more susceptible to injury. This is where H-Joint and Muscle Formula can really help.
H-Joint and Muscle Formula comes in two bottle sizes. An 11 ml bottle priced at $34.95 and the 33 ml bottle priced at $69.95. If you are using the product on larger areas, I recommend the 33 ml bottle since it will last you longer. 

You can buy this H-Joint and Muscle Formula by clicking here
Have you used H-Joint and Muscle Formula? We would love to hear how it worked for you or if you have any questions, please share with us in the comment section below.