Frequently Asked Questions About Essential Oils
Many people have questions in regard to essential oils and their uses. I have put together a list of the common questions and concerns about essential oils and what to look for, which includes creating your own blends, what type of carrier oils to use and if blends are safe for children. If you cannot find an answer to a question you have, please email me and I will get back to you shortly with my response.
I am here to help you be your best "YOU".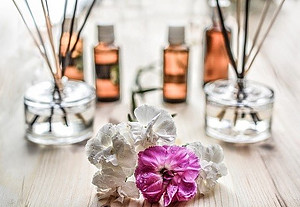 1) What are essential Oils?
Essential Oils are compounds extracted from plant's. The oils capture the plant's scent or essence. These compounds are typically extracted by crushing and distilling the plant, then combining them with a carrier oil so they can be preserved for use. Essential Oils are made from flower, herb and tree parts such as bark, roots, petals and peels.
2) What is Aromatherapy?
Aromatherapy is a healing treatment using essential oils, sometimes called essential oil therapy which enhances physical and emotional health. The most common uses of essential oils are massaging into the skin or inhalation of vapors, known as aromatherapy. These methods allow the oil's plant compounds to cross into the bloodstream.
3) Why is it so important to buy high quality oils?
High quality oils are pure therefore no additives are absorbed into your body. You also get a better value because just a little oil will last much longer and is more potent. (Higher therapeutic value)
4) Are oil blends safe for children?
Yes, but like anything, using common sense is a good rule of thumb. Nearly everything is toxic if you use too much of it.
A child should not ingest essential oils due to their high potency and toxicity. Keeping a general rule that the younger the child, the more diluted the oils should be. Only apply to bottom of feet if applying topically. The tough skin on the bottom of their feet isn't as prone to irritation like other areas on the body may be. Diffusing the oils in a diffuser is recommended for a small child for short periods of time. For safety, keep all essential oils out of a child's reach.
5) What is the best method of using essential oils?
The quickest way to get it into your bloodstream is through inhaling or smell where it can absorb at a fast rate into the blood. If you are using the oil for an ailment on your body, you would apply it locally. Diffusers work well in 30 to 60 minute intervals and can help create more moisture in your environment which can help dry skin and sinus.
6) Is it safe to take oils orally?
No, essential oils should not be taken internally. They are perfectly safe when used topically or in aromatherapy. They may be toxic when ingested. I have taken 1 drop of oregano oil in water when I feel a cold coming on and that worked for me but please use caution if using it in this manner.
7) What should I look for when choosing an essential oil company?
All essential oils should be 100% pure, therapeutic grade with the highest quality ingredients and have no pesticides, herbicides or any synthetic chemicals. I also look for no animal testing and environmentally friendly.
8) How many essential oils do I use to create my own blend?
For beginners, it's good to start with just 3 different essential oils. Once you become more experienced on how to blend essential oils to your liking, you can increase the complexity of your blend.
9) What carrier oils can I use to dilute my essential oils with?
Sweet almond oil is one of the most popular carrier oils for skin care. Most carrier oils are unscented and don't interfere with an essential oil's therapeutic properties. Other carrier oils include coconut oil, jojoba oil, apricot kernel oil, olive oil, argan oil, rosehip oil, black seed oil, grape seed oil, avocado oil and sunflower oil. You should only buy therapeutic grade carrier oils from a manufacturer you trust. If you want to use a cooking oil as a carrier oil, choose cold-pressed, organic varieties. Just a note here to think about your skin type as some oils may irritate skin. Also, consider absorption as your skin can absorb some carrier oils better than others.
10) How long have essential oils been around?
Essential Oils date back all the way to prehistoric times. From the Egyptians to the Greeks, to the Romans, essential oils have been used in a variety of ways throughout the centuries.
11) Do essential oils have a shelf life or expire?
Most oils have a shelf life of 18 to 24 months however oils like frankincense and sandalwood can actually last more than five years when stored in proper conditions.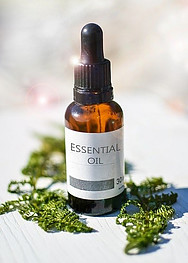 12) What are the benefits of essential oils?
Some scents have their own unique benefits but all are designed to help relieve stress, boost mental clarity and improve your overall well-being.
13) Where should I place the essential oils topically?
A good rule of thumb for children is to place it on the bottom of the feet, making sure it is away from the eyes, hands and sensitive parts of the body. For adults, some areas are in the bath, down the spine, on the back of your neck, your chest, and wrists and the top of your head to support focus. Keep oils away from the eyes, ears, nose and mouth, staying away from the mucous membranes. It's recommended to dilute to err on the side of caution.
14) Can I use essential oils for cleaning and disinfecting?
Yes. Essential oils are considered to be much safer for cleaning than chemical cleaners found in most department stores. They are also great at disinfecting due to their strong antibacterial, anti fungal and antiviral properties. Some are listed below.
Cinnamon – powerful antibacterial that inhibits bacteria. Helps kill disease causing germs
Tea Tree – powerful antibacterial and antiviral qualities. Can be used as a household cleaner and treatment for various infections, from athletes foot to cold sores and warts
Oregano – strong enough to inhibit E. coli. Antiseptic nature of oregano will help you keep harmful E. coli out of the kitchen
Peppermint – showed the best antibacterial activity against C. difficult which is a bacterium that thrives in toilets, bath tubs and other objects that may come in contact with feces
Clove – has antibacterial and antiviral properties that can help disinfect your home
Lemon – inhibits bacteria. Can be used to prevent food contamination and bacterial infections
Research has shown that essential oils packed with antiseptic compounds successfully remove some of the most resistant bacteria found in our homes. They are also much safer for our health and the environment.
15) Can I buy essential oil blends that target one specific symptom?
Yes. There are many oil blends that can target skin, hair and health symptoms. Some include age spots, moles, skin tags, wrinkles, eye serum, warts, acne, varicose veins, hemorrhoids, headaches, cellulite, cracked heels, eczema, hair oil, sleep aid, scars, rosacea and more. Always make sure you buy 100% pure, therapeutic grade.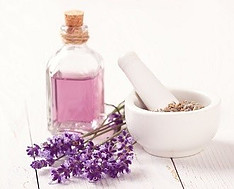 In Summary
This information is intended for basic, general educational purposes only. Always consult with a qualified aromatherapist, doctor or qualified professional before starting any new treatment. I hope you found answers you were looking for. Everyone loves a way to use oils. Do you have any fabulous blends you'd share with us here? Please feel free to leave in the comments below.