Oh, the beautiful scent of lavender. Many people use products just because they smell good but besides Lavender's beautiful fragrance, why would you want to use it in your daily life? Well, personally when I started using Lavender essential oil, I did so to help ease stress and improve my sleep but wow, I have found that lavender essential oil health benefits far outweigh any other natural product for its therapeutic uses. What other product derived from a plant do you know that is an antiseptic, a natural antibiotic, a detoxifier and a sedative?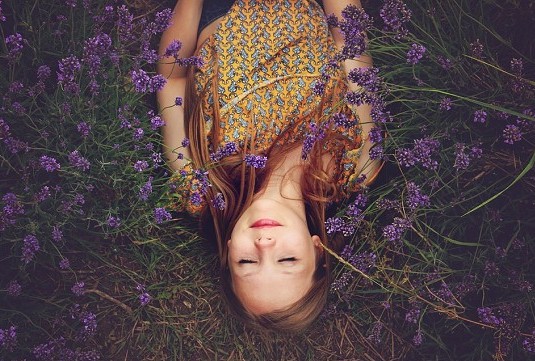 What is Lavender Used For?
Up until World War I, Lavender was used in hospitals as an antiseptic and disinfectant and was used to treat wounds. Today, Lavender is most commonly used for anxiety and depression, insomnia, scrapes and wounds, digestive problems, headaches, skin problems and PMS. It can also be used as a disinfectant and insect repellent.
I make my household cleaners with Lavender and I'm not only making my home smell good, I'm also killing germs and bacteria. Studies have shown that Lavender can even kill E. Coli. The many uses of Lavender is long, as in addition it can also be used to treat exhaustion, heat exposure, jet lag, aches and pains, fever, sunburn, bruises and burns. It's widely used in perfumes, beauty products and household cleaners.
How Can Lavender Essential Oil Help You?
Here is what I've learned. Lavender comes from the Latin word "lavera" which means to wash. The Lavender plant was known to be used to add scent to Roman baths. Many ancient cultures used Lavender as a fragrant perfume. It was also used in Egyptian times to preserve bodies in burial rites.
People today, including myself are using Lavender essential oils for a variety of purposes. Using Lavender essential oil can calm the nervous system, help lower your blood pressure and heart rate as well as changing brain waves to a more relaxed state. Lavender is possibly the most versatile essential oil of all and should be your go-to essential oil to cleanse cuts, bruises and relieve skin irritations. It can even help with acne and scars.
I really like to think of it as my miracle oil. It has become my favorite essential oil because I tend to blend it with other oils in all of the blends I make. I use it as my cleaning polish in my kitchen, I place it on a tissue under my pillow to assist with sleep, I use it in my diffuser to freshen my room, and in my bath tub for relaxation.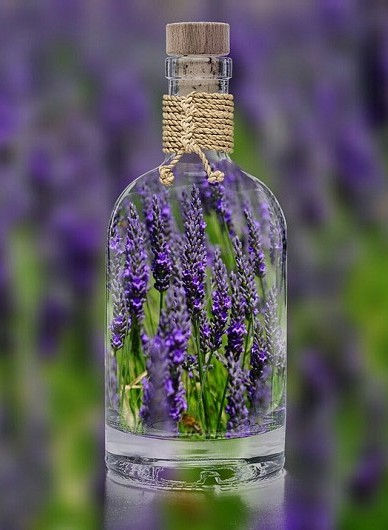 Lavender for Skin and Body
Bath Melts:
Mix 1 cup coconut oil with 15-20 drops Lavender essential oil. Freeze in a silicone mold. The next time you take a bath, drop in one of these silky bath melts and WOW! Forget Calgon. Lavender, take me away…
Bruises and Minor Burns:
Apply something cold (ice for bruises and a wet cloth for burns) for 10-15 minutes. Then gently apply a layer of coconut oil with Lavender essential oil. Re-apply oil 4-8 times per day or every couple of hours, until the pain is gone or until healed.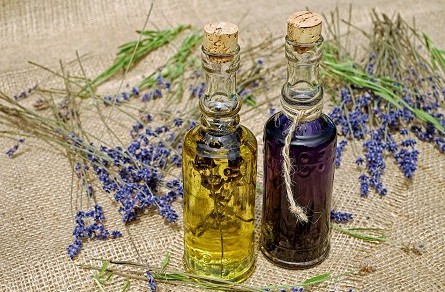 Lavender – The Natural Way to Reduce Body Odor
Do you know that Lavender essential oil kills bacteria that can cause body odors? It doesn't just mask the smell of that ever stubborn body odor. Lavender works by inhibiting the growth of skin bacteria. This leaves fewer bacteria to interact with your sweat, thereby minimizing the odor. Wow! Here is a recipe to make your own Lavender deodorant and body wash.
Deodorant for Sensitive Skin:
1/3 cup coconut oil
1/3 cup arrowroot powder or cornstarch
1-2 Tbsp baking soda (depending on sensitivity)
5-10 drops Lavender essential oil
Combine all ingredients in a bowl and then put into an airtight jar or an empty deodorant stick.
All Natural Body Wash:
1/4 cup water
1/2 liquid castile soap
1/2 cup carrier oil of your choice (I like sweet almond oil)
1 tsp Epsom salt
20 drops Lavender essential oil
8 oz. bottle
Simply put all ingredients into the bottle and shake it before each use. You can use a washcloth or loofah to apply it. This is a fabulous body wash!
Using Lavender in Your Diffuser
Lavender is a very calming oil and popular for diffusing at bed time. Using Lavender essential oil for sleep can be as simple as putting 5-8 drops of oil in your diffuser and turning it on to help you relax, sleep and improve your mood. Diffusing Lavender a few times a week with an atomizing or nebulizing diffuser may contribute to a healthier immune system. In addition to improving sleep and relaxation, other benefits of using a diffuser also include killing airborne bacteria, freshening a stale room, and alleviating symptoms of PMS, including bloating, irritability, moodiness and anxiety.
Do you suffer from Allergies or Asthma? See my review on the Aroma Express Atomizing Diffuser

Conclusion
As you can see, Lavender is an essential oil dating back from ancient times to today that can uplift your mood and heal and entice in a variety of ways. It's my little secret weapon and I won't live without it.
If you are new to using Lavender essential oil, click here for a selection of 100% natural essential oils.
You should always look for organic and 100% pure essential oil for the best effectiveness. Make sure you also store it in a cool dry place for maintaining its shelf life.
Tips For Using Lavender Essential Oil:
Want a natural perfume? Dab a little bit of Lavender essential oil on your finger and place some oil around your neck for instant perfume. Smells so wonderful! Lavender of course is used in many perfumes, soaps, lotions and body washes.
Want a natural deterrent to keep insects away? Keep a bouquet of Lavender on your front or back porch to repel household pests such as moths, mosquitoes, flies and fleas.
Please remember you should always consult your doctor if you're considering essential oil therapy to avoid any negative interactions with medications.
Have you tried one of these Lavender recipes or do you have a story you would like to share using Lavender? We would love to hear from you. Please share with us in the comment section below.