Peppermint essential oil is one of the world's oldest oils used for medicinal purposes. The documentation of its uses goes back to Roman times. Peppermint was mainly used for relieving stomach aches, digestive issues, indigestion, diarrhea and gas. Today it is used widely in the treatment of colds and flu, congestion, nervous disorders and relieving tension headaches. In fact, some studies have shown that the benefits of peppermint essential oil can help ease the side effects of chemotherapy and cancer treatments such as nausea and depression.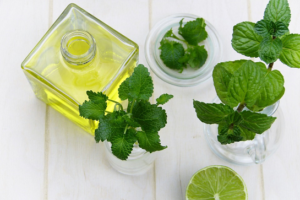 The Many Uses of Peppermint Oil
The peppermint plant called Mentha Piperita has been used for centuries as a medicinal herb as well as a flavorful addition to many culinary dishes. It can be found in many products in the marketplace including candles, teas, soaps, shampoos, and even certain digestive medicines. It lifts my mood just by inhaling it from my essential oil bottle. Of course the scent of it reminds me of the tasty peppermint candy canes at Christmas time.
Here are the health benefits and uses: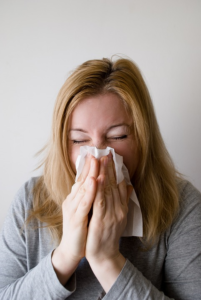 For Cold and Congestion: Peppermint oil's decongestant properties are good for sinus relief and to thin out mucus. It can clear the nasal passageway to promote the relief of congestion and to encourage easy breathing. You can try a remedy of steaming water in a bowl and adding 3 to 5 drops of peppermint essential oil to the water.
Get a towel and place it over the back of your head then lean over the bowl and inhale. Keeping the steam trapped in the towel will allow for better inhalation. Stay about 12 to 15 inches from the water. Slowly breathe in the vapors through your nose for about 5 seconds then exhale through your mouth, Continue this for 10 minutes.
*This also works well in a bath of hot water. Just drop a few drops of peppermint essential oil and a handful of Epsom salts in to hot water in your bath. Soak in your tub and inhale for congestion and sinus relief.
Used Cosmetically or Topically
Peppermint acts as an astringent that tightens the skin and closes pores. It is an effective anesthetic due to it's cooling and warming sensations. It calms redness and inflammation and has been used over the years as a cooling chest rub (mixed with a carrier oil) to relieve congestion. It can also offer relief from skin irritations like sunburn and insect bites. Many shampoo products also contain peppermint as it can stimulate the scalp while also removing dandruff. Want to make your own all natural shampoo that smells divine?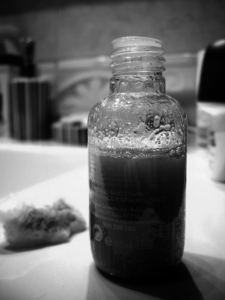 Homemade Peppermint and Lavender Shampoo:
1 cup coconut milk
1 cup liquid castile soap
15 drops lavender essential oil
15 drops Peppermint essential oil
*Mix together in a bowl and put it into a shampoo bottle. Replace the shampoo after 30 days. You can also add a spoonful of Vitamin E or Jojoba oil (or both) to this for dry hair.
As a Household Cleaner
Due to its anti-microbial properties, peppermint essential oil can be used as a cleaning solvent to sanitize your home, leaving a fresh, uplifting scent. It also eliminates bugs in the home and acts as an insect repellent, so I think of this as a 2 in 1 cleaner. It's inexpensive to make as well. To make an all natural cleaner, see my Peppermint Window and Mirror Cleaner Recipe here.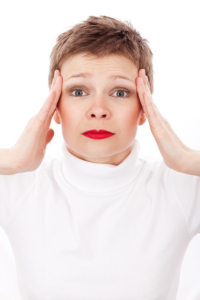 Beneficial for Headaches and Migraines
Some studies have shown that topical treatment with Peppermint essential oil is significantly more effective in treating tension headaches than a placebo. Some researchers believe that the oil helps control blood flow in the body and open up the sinuses for better oxygen flow.
It is also known to help with the onset of a migraine by using topically with a 30-minute massage. To make a homemade massage oil, add a few drops of peppermint essential oil to an ounce of a carrier oil of your choice. (I like to use Jojoba oil or sweet almond oil)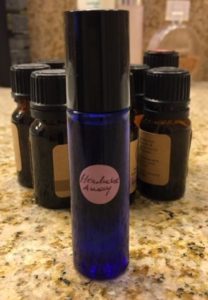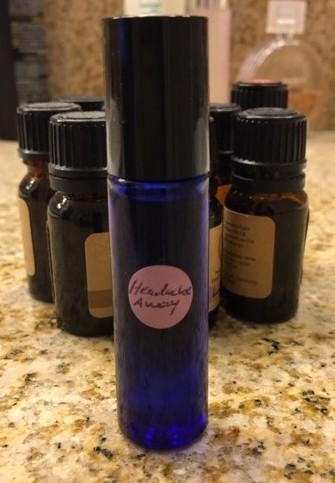 Here are some headache rollerball recipes that I find really work and they're simple to make.
As always, you should do a small patch test on your skin before applying topically. You can apply to your elbow or forearm and wait 10 minutes to see if any irritation occurs. Peppermint oil is known as a "warm" oil which comes from the sensation it gives if used topically. Warm oils can be overwhelming on the skin to sensitive skin types. It should always be diluted with a carrier oil for this reason. You can always safely diffuse the peppermint oil in your diffuser which can also calm the mind and take the edge off of anxiety.
Alleviates Joint Pain and Stiffness
Peppermint oils have natural anesthetic and anti-inflammatory properties which helps reduce joint pain, pressure and stiffness. It's cooling effect soothes and relieves sore and achy bodies and calms the mind as well. A massage oil works well for this but I also like a homemade muscle rub that is perfect for sore, stiff muscles.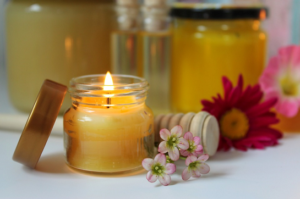 Homemade Muscle Rub

Ingredients:
1/4 cup almond oil, 1/4 cup coconut oil, 1 tbsp beeswax
7 drops each of the following essential oils:
Peppermint, Clove, Lavender, Rosemary and Eucalyptus
Instructions:
Heat a double boiler over medium heat. (If you don't have a double boiler, you can always use a glass Pyrex measuring cup placed inside a pot of boiling water) In the double boiler, combine the almond oil, coconut oil and beeswax. Heat until melted and combined. Whisk every few minutes. Remove from heat and let cool briefly. Once cool, add the oils to the mixture and whisk to combine fully.
Let sit for one hour until mixture is mostly solidified. Place in a glass jar and you're all ready to use.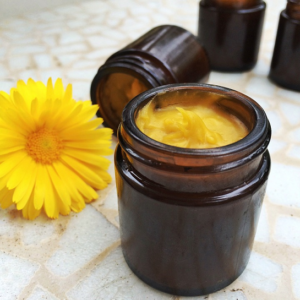 This is so nice to have on hand when you need it. The rub should last 6 months in a cool, dark area like your medicine cabinet. Just a note that you should keep the jar sealed well as you don't want water getting into the jar as water causes mold. Your muscles will thank you for it.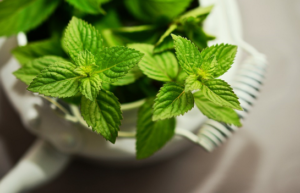 Conclusion
Peppermint essential oil has a variety of uses for health and well-being but it's also widely used in foods, cosmetics, personal hygiene products and medicinal products. This is a wonderfully fragrant oil that relieves skin irritation and inflammation, helps to alleviate headaches and migraines, promotes congestion and sinus relief, reduces pain and nausea and calms the mind. It's one of the most popular essential oils used in the world due to its range of therapeutic benefits. Everyone should have this oil on hand.
Looking for essential oils set to get started with? Click here for individual oils and oil blends that are 100% natural and affordably priced. I especially like using these oils to make my own lotions, salves, massage oils and diffuser blends.
Please remember that you should always let your doctor know you're considering essential oil therapy to avoid any negative interactions with medications. Essential oils should also never be ingested to avoid toxicity.
Did you use any of these recipes listed? If so, I would love to hear what you thought. If you have any questions about the health benefits of peppermint essential oil, please share with us in the comment section below.